in 2005, I had a wonderful opportunity to travel to London to stay with a friend for a few days and take in the John Singer Sargent show at the Tate London. While there, I explored London a little bit by traveling on the Tube (the subway) where I saw signs at the entrance to the stations that said "No Busking". I had no idea what the word meant, but upon asking, was told that it referred to the performers who sat on the floor at the subway entrances, guitars in hand, and sang for a living. Until I went to Fort Wayne, I thought that "busking" was a European term, but it turns out that it is used world-wide to describe artists who perform in public places for donations. There is even a website devoted to busking. So when I read an announcement in the Fort Wayne News-Sentinel that there was going to be a Busking Festival in downtown Fort Wayne on Friday, July 31, I sort of had an idea of what to expect. But I was surprised to see the variety of street performers.
There were Ceili dancers: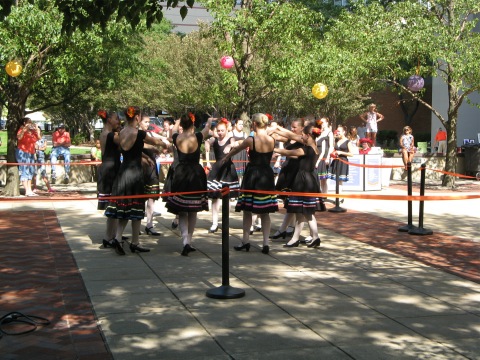 A juggling giraffe (with a boy on a unicycle in the background):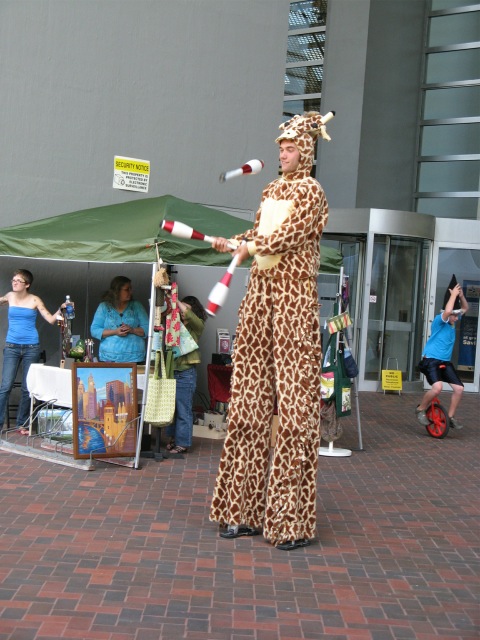 A giraffe that both amused and terrified infants: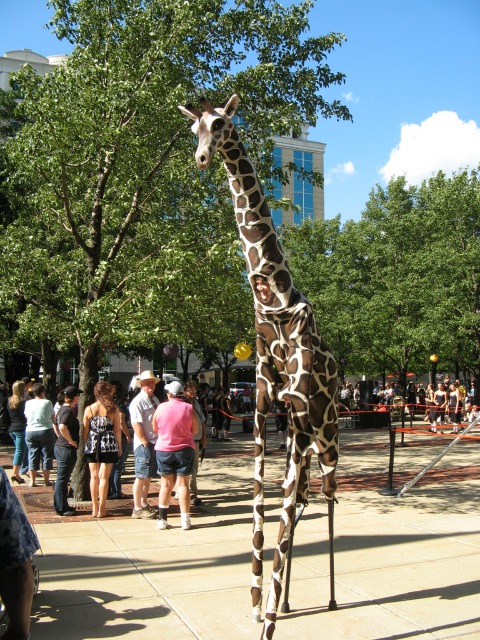 And a very talented (and very limber) acrobat: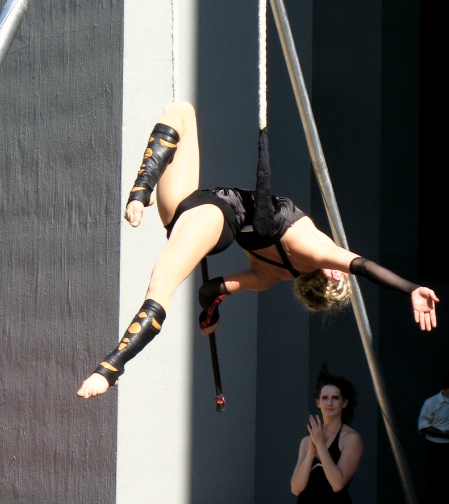 Later in the evening, there was a troupe of belly dancers, but I couldn't get close enough to take any decent pictures because the crowd (mostly men) was too dense to get close. I could say something about repressed eroticism and conservatives, but I won't.
As I said in the previous post, there is art in Fort Wayne, but you have to know where and when to find it. A side benefit of going to this performance was to marvel at the people in attendance. There were some very intriguing tattoos on a lot of folks! At times, the people watching was more fun than the performers on stage.