After a hectic three-day trip to Floyd County, VA, I drove south, to Asheville, where a recently retired friend of mine lives. I hadn't seen him since March and he seems to be settling into retirement well, given the scary financial situation that all retirees are facing these days! He took me on a tour of downtown Asheville on the first day and we had lunch at Doc Shays, an Oriental restaurant which I thought served really tasty food. I've seen reviews that said differently, but I'd go back! I loved the architecture of some of the restored buildings in Asheville, though I didn't take enough pictures. Here is a shot of the restored S&W Building: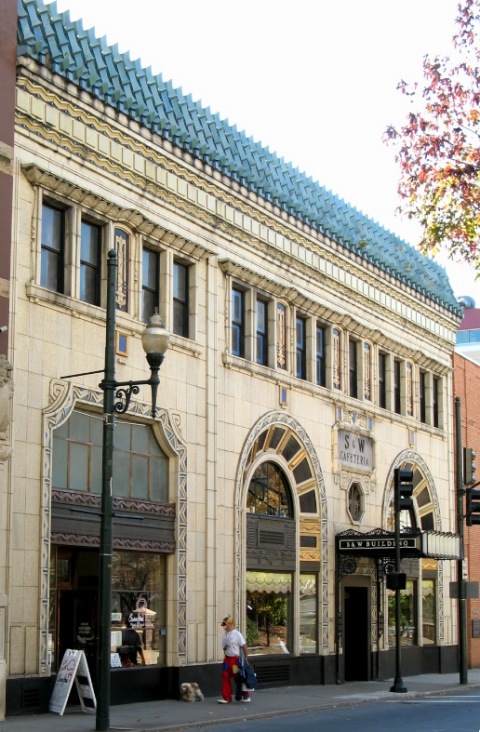 Not the best shot, I realize, but those fancy street lights got in the way!
I'm a real sucker for doors, for some reason, and on one of the streets north of Pack Square, I found these beauties: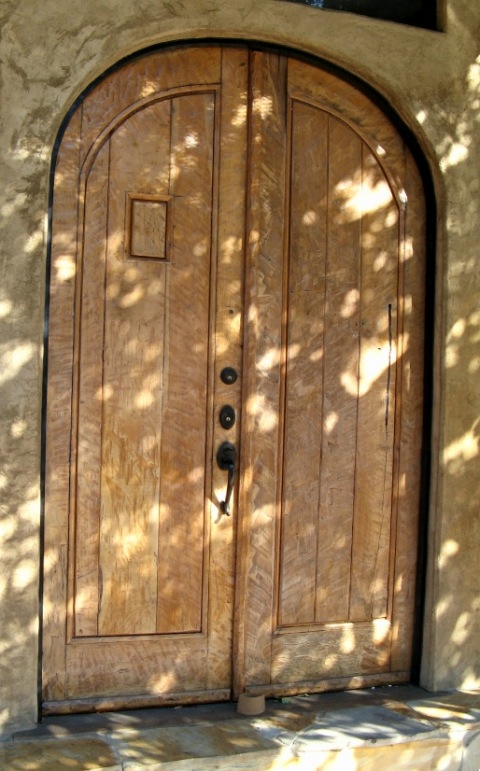 I love the rounded top and the rough texture of the planks that make up the doors! I suppose I could have used some kind of flash to eliminate the afternoon sunlight patterns on the doors, but I like those, too. Right next to these double doors was this single door: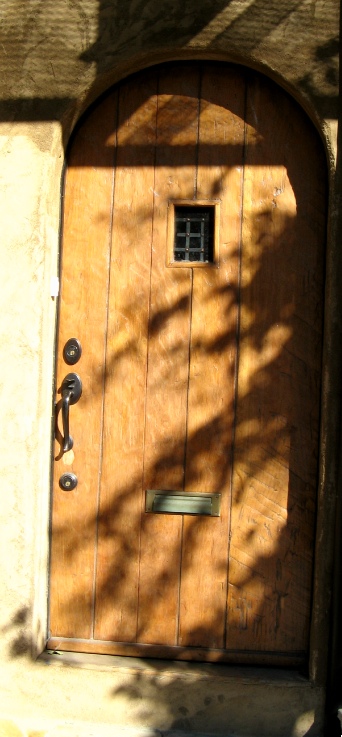 Again, I love the pattern of the shadows on the door and the irregular width of the planks with the rough marks on them. I wonder if they were salvaged doors from an old church in Europe or whether they were locally made. Perhaps some denizen of Asheville will be able to tell me?