I'm going to a house concert tonight at Palm Lodge, a house built out of Dade County pine in 1912 and a designated historical landmark. After the closing of Main Street Cafe in Homestead three years ago, my friends opened their house as a venue for concerts as a way of keeping the musical community in the area together. Tonight, the performer is Amy Carol Webb, a very well known folk singer from Broward County. I hope she sings her anthem, Stand! tonight – if not, I'll put in a special request!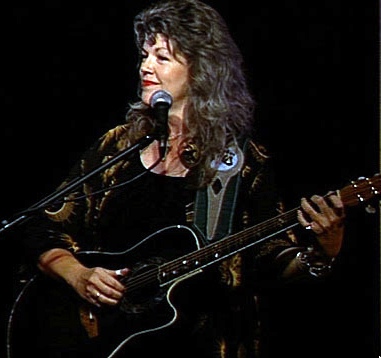 Amy Carol Webb has a website, of course, where you can order merchandise. She also has a MySpace page where you can listen to some of her artistry.
Update: Amy sang Stand!, all right and with great audience participation. Amy is really good with audiences and all of us had a great time! Thanks, Amy!