The Return of the Bull Hog
Last summer, I engaged the services of Sutherland, LLC, which owns a Bull Hog machine, to clear thickets of multiflora rose and oriental bittersweet. The thickets were so dense that once they were finished, I really couldn't see what else needed to be done until the leaves fell last fall. When I visited in November, it was clear to me that there was an area that also needed to be cleared so that downed locust from Hurricane Hugo could be removed. I don't have pictures of the Bull Hog in operation in that area, because I was busy discussing some work to be done with a surveyor at the time. But I do have pictures of a pile of logging debris that the Bull Hog made short work of. Even though the hourly price has gone up from $100 to $125, the Bull Hog is still a great bargain. It can do in an hour what it would take a person days and days to do. It is truly an amazing piece of machinery!
This shot is of a pile of logging debris at the end of the driveway: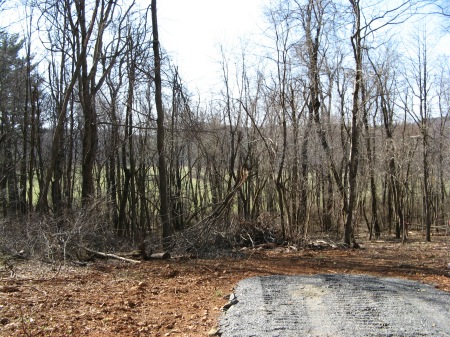 The Bull Hog in action, mulching the debris: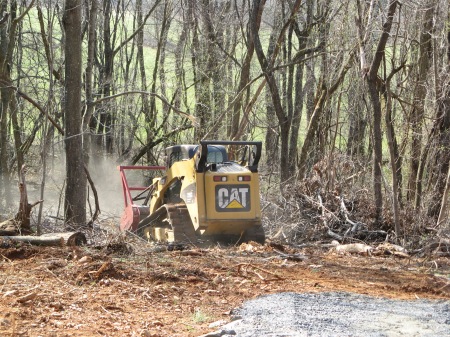 And the end result: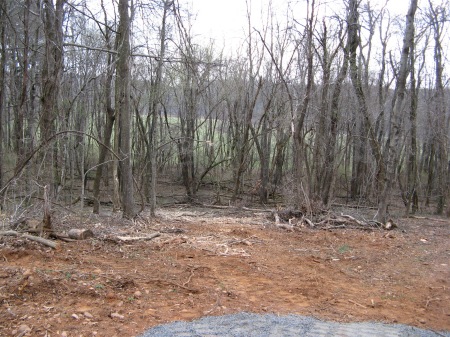 The mulched debris will prevent erosion on the slope, also, since it covers the bare ground.